Digital Nomading in Hoi An, Vietnam: A Love Letter
Welcome to The Journey Seeker! Find out all about Digital nomad in Hoi An, Vietnam!
Possible introduction:
Dear fellow digital nomads, if you're looking for the perfect place to set up your laptop and start grinding away at that freelance gig, look no further than Hoi An, Vietnam. This ancient city, with its charming atmosphere and laid-back vibes, is the best place for digital nomads like us. In fact, I'd go as far as to say that Hoi An is the only place for digital nomads. But don't just take my word for it. Keep reading and I'll give you 8 solid reasons why.
Atmosphere / Vibes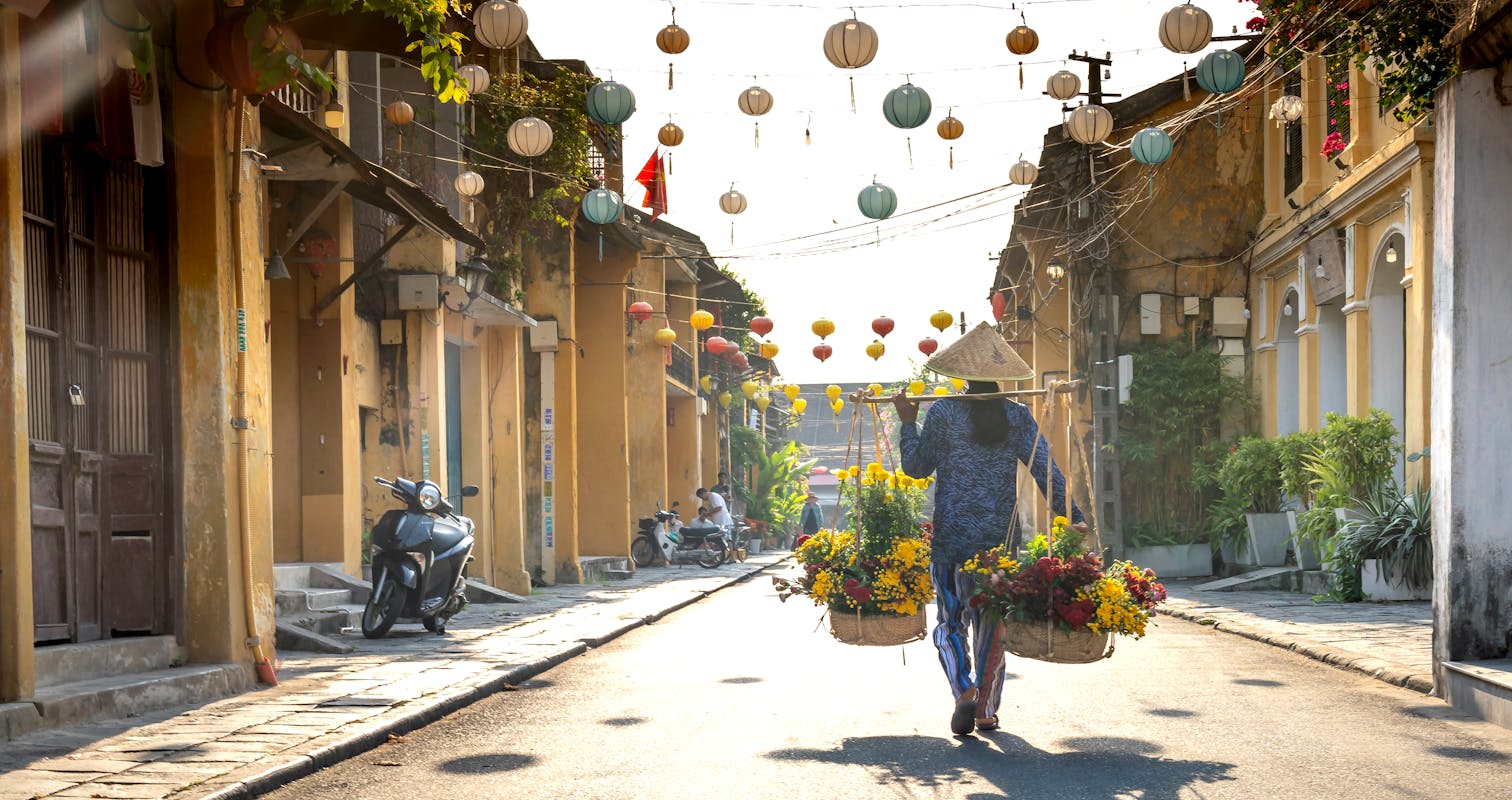 Hoi An is a city that has managed to retain its old-world charm despite the hordes of tourists that visit every year. The streets are lined with lanterns, and the buildings are painted in bright colors. It's the kind of place where you can easily while away the hours sipping coffee and watching the world go by. The locals are friendly and welcoming, and the atmosphere is laid-back and relaxing. In short, Hoi An is the perfect place to unwind and recharge your batteries.
Weather throughout the year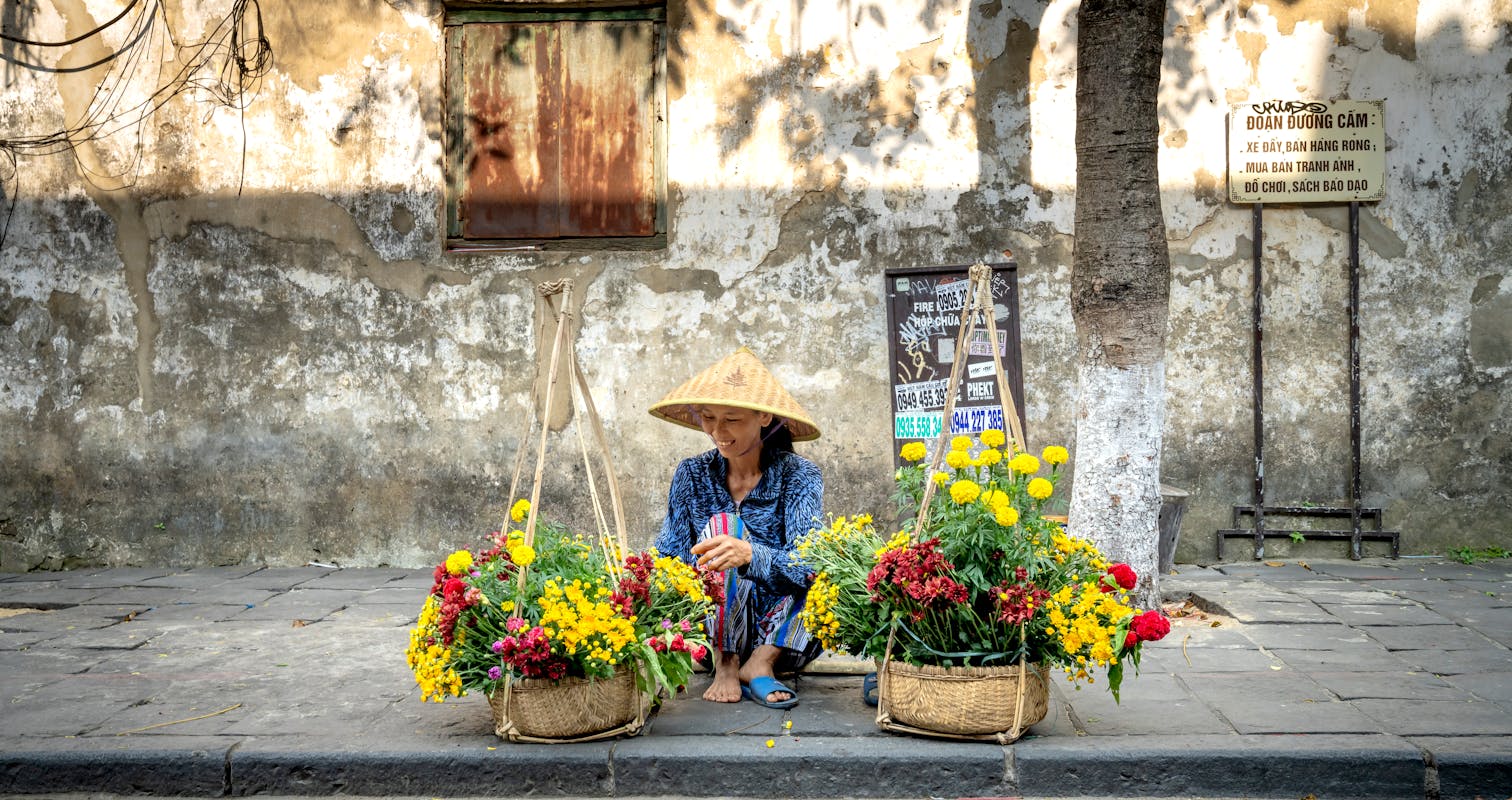 One of the best things about Hoi An is the weather. Located in central Vietnam, the city has a tropical climate with warm temperatures year-round. The hottest months are from March to May, with temperatures hovering around 30°C (86°F). The rainy season runs from September to December, but even then, the rain is usually short and heavy, with plenty of sunshine in between. In short, Hoi An is a great place to escape the cold and enjoy some warm weather no matter when you visit.
8 reasons why this is the best place for Digital Nomads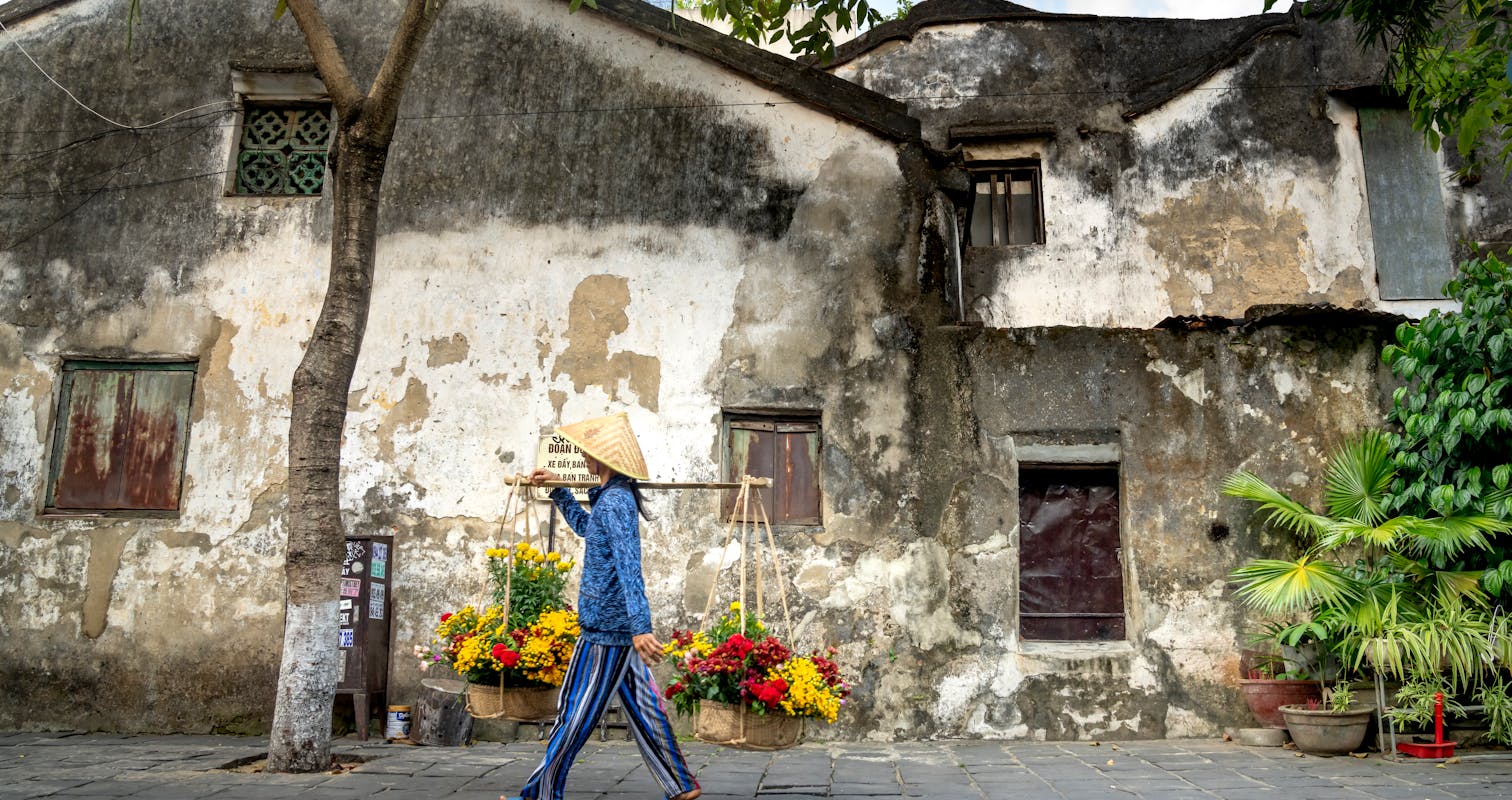 Reason 1: Affordable living costs. Hoi An is a relatively cheap place to live, with affordable housing, food, and other necessities. This means you'll have more money to spend on the things you love, like traveling and experiencing new things.
Reason 2: Fast and reliable internet. As a digital nomad, internet connectivity is crucial. Thankfully, Hoi An has plenty of good internet cafes and coffee shops with fast and reliable wifi. So you'll never have to worry about losing your connection in the middle of a project.
Reason 3: A thriving expat community. Hoi An is home to a large and active expat community, so you'll never feel alone or isolated. You'll be able to connect with like-minded people and make new friends from all over the world.
Reason 4: Access to nature. Despite being a city, Hoi An is surrounded by beautiful natural landscapes. You can easily escape the hustle and bustle and go for a hike or a bike ride in the countryside. This is a great way to clear your head and recharge your batteries.
Reason 5: A diverse range of activities. Hoi An has something for everyone. Whether you're into culture, history, nature, or adventure, you'll find plenty of things to do and see. You can visit ancient temples and museums, go on boat rides and bike tours, or just relax on the beach. There's always something new and exciting to discover.
Reason 6: Delicious food. Vietnam is famous for its delicious cuisine, and Hoi An is no exception. The city is home to a wide range of restaurants, cafes, and street food stalls, offering everything from local specialties to international dishes. You'll be able to try new flavors and experience the vibrant food culture of Vietnam.
Reason 7: A convenient location. Hoi An is located in central Vietnam, making it a convenient base for exploring the rest of the country. You can easily take day trips to nearby cities and attractions, or go on longer adventures to other parts of Vietnam. The city is also well-connected to the rest of the world, with regular flights to major cities in Asia and beyond.
Reason 8: A creative and inspiring atmosphere. Hoi An is a city that encourages creativity and inspiration. The laid-back atmosphere, the beautiful surroundings, and the diverse range of activities all contribute to a sense of creativity and possibility. This is the perfect place to tap into your imagination and come up with your best ideas.
Top 8 Things to do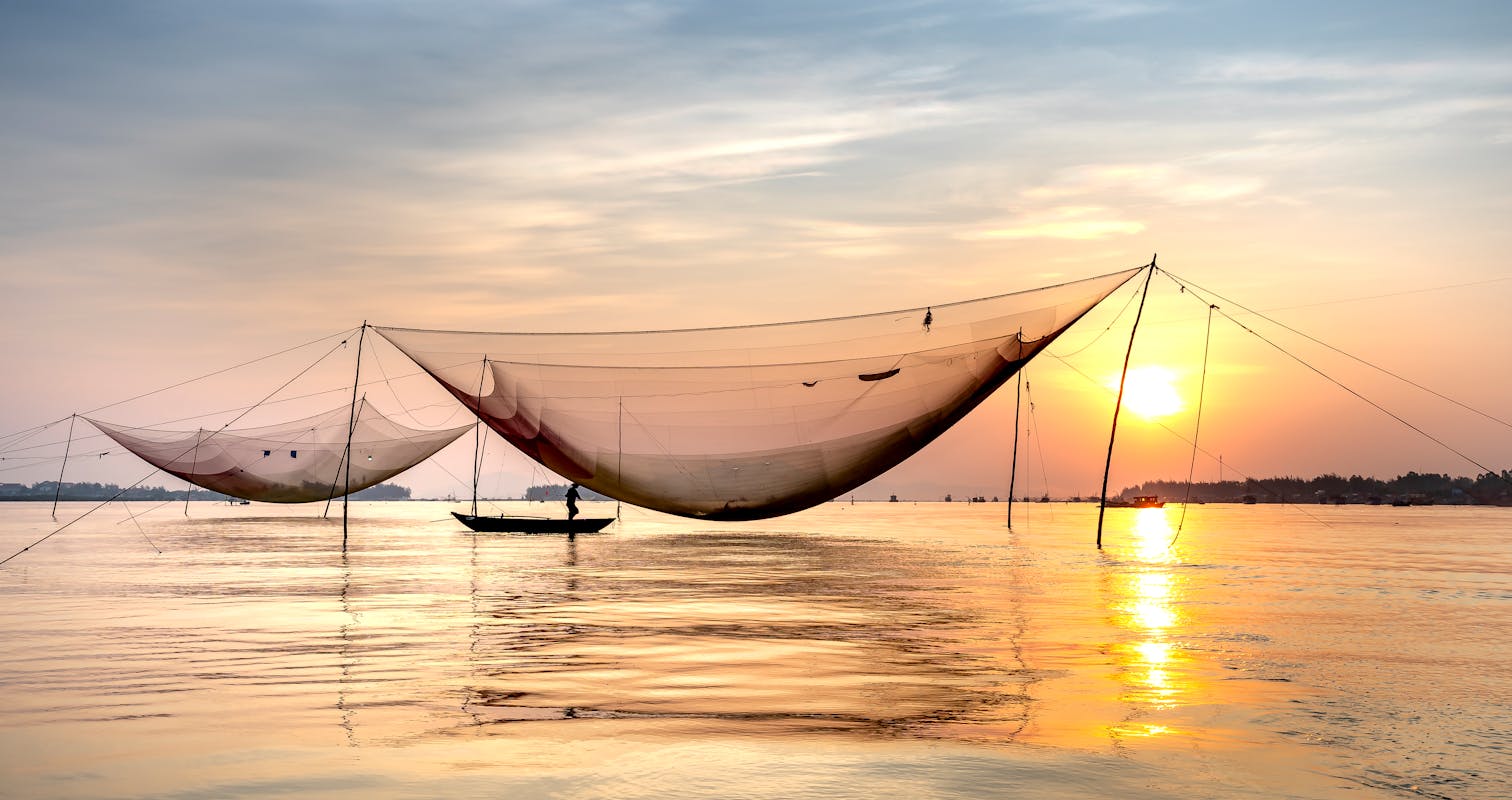 1. Visit the ancient town of Hoi An. The old town of Hoi An is a UNESCO World Heritage Site, and for good reason. The streets are lined with colorful buildings, ancient temples, and bustling markets. You can explore the narrow alleyways on foot, or take a boat ride along the river. There's plenty to see and do in the old town, so make sure to set aside some time to explore.
2. Go to the beach. Hoi An is located just a short distance from the coast, so you can easily escape to the beach for a day or two. The city has several beautiful beaches to choose from, each with its own unique charm. Whether you want to relax on the sand, go for a swim, or try some water sports, you'll find a beach that suits your needs.
3. Take a cooking class. Vietnam is known for its delicious cuisine, and Hoi An is a great place to learn how to cook some of the local dishes. Many of the restaurants and cafes in the city offer cooking classes, where you can learn the secrets of Vietnamese cooking from the experts. This is a fun and tasty way to immerse yourself in the local culture.
4. Go for a bike ride. Hoi An is a great place to explore by bike. The city is relatively small and flat, so you can easily get around on two wheels. You can rent a bike and go for a leisurely ride along the river, or take a more challenging ride into the surrounding countryside. Either way, you'll be able to see the city from a different perspective and have some fun along the way.
5. Try some street food. Vietnam is famous for its street food, and Hoi An is a great place to try some of the local specialties. The city is full of food stalls and vendors offering a wide range of dishes, from rice and noodles to grilled meats and fresh seafood. You can try a little bit of everything and discover new flavors and textures. Just make sure to bring some wet wipes with you – things can get messy!
6. Visit a nearby attraction. Hoi An is located in central Vietnam, so you can easily take a day trip to some of the nearby attractions. Some popular destinations include the ancient city of Hue, the Marble Mountains, and the My Son ruins.
7. Relax in a cafe. Hoi An is home to a thriving cafe culture, with plenty of cozy and inviting places to grab a cup of coffee or tea. You can sit outside and watch the world go by, or find a quiet corner to read a book or work on your laptop. The cafes in Hoi An are the perfect places to unwind and recharge your batteries.
8. Shop for souvenirs. Hoi An is a great place to shop for souvenirs and handicrafts. The city is known for its artisanal products, including lanterns, ceramics, and textiles. You can visit the local markets and shops to find unique and beautiful items to take home with you. Just make sure to bargain – it's all part of the fun!
Conclusion and Safety
In conclusion, Hoi An is a truly special place that offers everything a digital nomad could want. The affordable living costs, fast internet, and thriving expat community make it the perfect place to set up shop and start working. But Hoi An is more than just a work destination – it's also a place to relax, explore, and have fun. With its beautiful surroundings, delicious food, and diverse range of activities, Hoi An is a place that will inspire and delight you. Just remember to stay safe and follow the local rules and regulations. Happy nomading!

Wanna find out more about Hoi An than just digital nomads? Here is another blog post about the top 14 things to do in Hoi An
Did you like this post? Have a look at our other blog posts about living in Vietnam, such as Da Nang, Da Nang or Hue.